Over 40 years of hard-earned experience
Founded in 1979, Microsec is one of the longest-established software development and support companies in the UK. Since that beginning we have designed, developed and supported software solutions using practically every technology in mainstream use.
Microsec has continually evolved to keep up with cutting-edge technologies. Paired with our commitment to the highest quality standards and a determination to attract and retain key technical skills, has helped us build an impressive record of success.
We have wide industry expertise and experience spanning every major industry, so we have real-world capability to tackle all manner of challenges. Our commitment to technical excellence continues today.
A powerful combination of know-how and can-do
Microsec has been directly involved since the 1970s in the emergence and explosion of technology that pervades life today. It continually builds on it expertise base with training, qualifications and on-the-job experience across many different domains.
Our range of skills and expertise in popular and obscure platforms and programming languages means we are perfectly positioned to offer you sound consultancy advice, and an efficient and professional development resource.
We can fill in the gaps for skills your organisation doesn't have, or extend your own teams who might need a little more help to meet project demands.
Project management that gets results
Not only will we carefully plan out how to achieve your vision, we'll ensure all the resources and skills needed are in place so your project can get off to a flying start. From inception to delivery we monitor all the key signals to check things are on track, and make or recommend adjustments as we go.
Microsec is experienced with multiple project lifecycles, different agile development methodologies, and up-to-date techniques to keep delivering high quality implementation from beginning to end.
Old school memories...
We understand the fragility of solutions built on old, unsupported technology and the risks of making changes. Or due to mergers, acquisitions and business restructuring, the challenges of merging different systems.
Microsec has a wealth of experience in rescuing failed software projects and working with a wide range of technologies, so we can be on hand to help. Whether your work started internally and your own team is still around, or you've been stung by a third party failing to deliver on promises, we can assist.
Extend your team at a moment's notice
You can't always predict when you need to deploy development resource at short notice. Or you simply might not have the skills in-house. When you need to respond, whether it's a crisis or opportunity, Microsec can give you the right skills at the right time.
We can provide development teams as an extension to your own teams, or be your sole engineering team when you don't have capabilities in-house. And to give you flexibility, they can be embedded into your business, or work from a remote site. We specialise in sourcing qualified and experienced engineers and consultants.
Tap into our diverse pool of professionals including developers, business analysts, project managers and designers, and ensure you get the best possible results.
Dedicated to client success
We'll take the time to understand your organisation, your software requirements, and your objectives, and agree a plan with you. And then we'll get to work. Whether we're working as a remote resource or embed a team in your organisation, we'll be keeping you informed on progress.
Our decades of experience equips us to offer sound advice should we need to adapt to unexpected events. For example, we can draw on specialists, scale up development teams, re-prioritise development tasks. We'll take the necessary paths to meet project deadlines.
Under pressure, we're confident we can snatch victory from the jaws of potential defeat. We've been known to revive previously failed software projects and get them operational as originally intended.
Like in every aspect of your business, you want a development partner you can trust to deliver. Microsec is proud of is fantastic history of working with start-ups and multinational companies.
Commitment to the highest standards
One of the things you'll notice about the way we work is a total focus on a job well done. Technical excellence, industry leading quality and a great user experience are common goals to all the people you'll meet at Microsec.
We've seen the damage poor quality has on business reputations. Unmet customer expectations can quickly lead to complaints and ultimately a damaged reputation.
We've spent over 40 years honing our skills and developing rigorous methodologies so we can be confident about assuring you of a stable, high quality product you can be proud of.
Microsec was one of the first companies in the UK to be awarded BS EN ISO 9001 and TickIT (now TickITPlus) accreditation.
Driven by delighted users
You want your customers to be leaving positive reviews because they've had a great user experience, using your software. We put customers first.
We understand the impact good design can have on the sustainable success of a product. Which is why we employ a strong, experienced team of designers who are experts in their discipline. We have dedicated roles in user experience (UX) design, visual design, user interface (UI) design and user testing, to ensure that the overall experience is not simply functional but one that is a delight to use.
Our proven design and development process ensures that software solutions are built around solid understanding of the problems and motivations of your target users, and implemented features can be measurably shown to meet their needs.
Throughout your project we'll involve you in making a product that is usable and enjoyable, sharing with you interactive prototypes you can try out within your organisation and test with your customers.
Supported all the way
We all want happy customers, and we strive to deliver a high quality solution with a great user experience, a solid architecture that continues to perform under increased load, and one that is legally compliant.
And even if we haven't written the code, we have the experience and confidence to take on legacy systems or failed software projects, and breathe new life into them.
We understand just how frustrating it is to be kept in the dark about the status of your project, so we make a promise to you that we will:
deliver a tested, quality and compliant solution
communicate frequently on progress and status
keep maintenance costs low
be available when you need support or advice
You shouldn't ever have to be chasing any development partner for progress updates or deal with mounting support tickets from disgruntled customers. At every stage of your project we stay in regular contact with you, whether it's to report on progress, or keep you up to date on any issues that may arise.
Our Leadership Team
Founded in 1979, Microsec is one of the longest-established software development and support companies in the UK. Our people are passionate about delivering technical excellence, sound advice, and delightful experiences.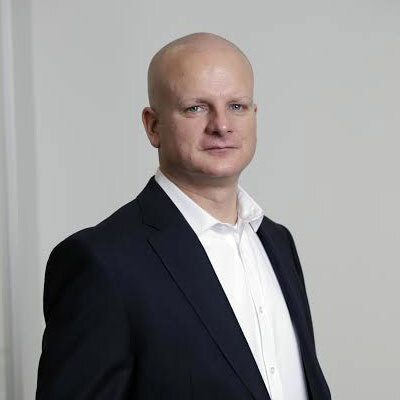 Ed May
Chief Executive Officer
Ed has 19 years' experience across the industry in a number of senior roles. He has a proven track record in developing, growing, and re-structuring a business to maximise, and realise its full potential. His key strength areas include business integration (M&A), delivering innovative solutions for top-line business goals, developing strategic plans to meet short and long term key company objectives. Ed has a strong commercial and operational background working with clients in a spectrum of industries and strives to deliver an operating model where service excellence is delivered as standard.
Outside of work Ed enjoys time with his family. He enjoys the outdoors, spending time by the coast, travel and playing golf badly.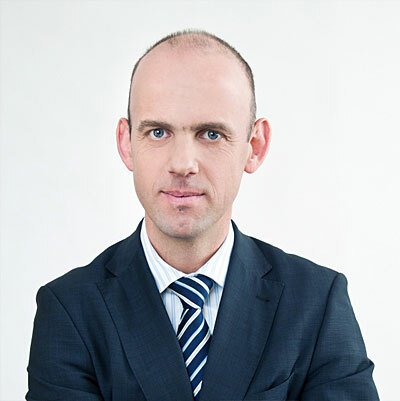 Adam Jac
Chief Operating Officer
Adam has over 20 years of experience in the IT sector. Starting from technical, through different levels of management and finally as a managing director and co-owner in medium size IT companies with and international reach.
He has excellent understanding and knowledge of technologies and IT solutions predominantly in telecommunications and insurance industries. His technical education from Warsaw Polytechnic had been complemented by an MBA from the University of Minnesota. Strong managerial skills and abilities to build long lasting relationships with customers lead to the creation of skilled, competent and motivated teams.
Privately proud of his wonderful wife, two great kids, dozens of marathons and IronMan triathlons.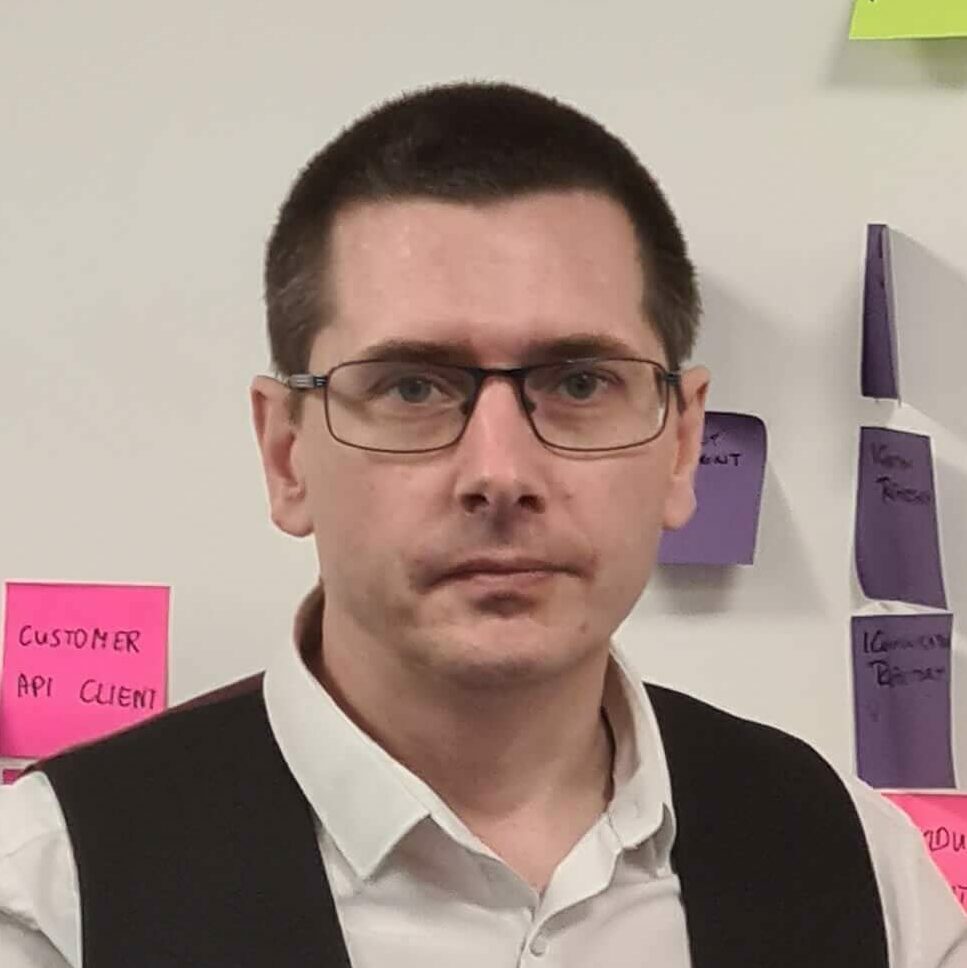 Jonathan Cox
Technical Manager
Jonathan has been with Microsec for over eight years, starting in a developer role for a biometric time management system. His attention to detail and analytical skills quickly earned him lead developer roles on numerous projects. Being involved in all aspects of the software development lifecycle, from analysis of customer requirements and creation of proposals to supporting applications and customers in the field. His attention to detail and focus on producing quality applications clients can be proud of have carried on through his time with the company, where he now oversees all projects and project teams to ensure exceptional customer satisfaction with the services provided by Microsec. Outside of work he enjoys time with his family.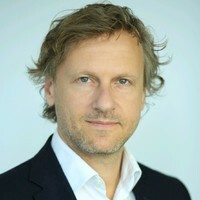 Dinko Svetopetric
International Business Development Director
Dinko has extensive management experience in international business environment. Over last 20 years he has delivered significant growth to a variety of businesses within technology and media sectors. He has a proven record of establishing and managing new ventures internationally for global technology and insight organisations and as an independent entrepreneur. Dinko has people management experience across multiple cultures, languages and office locations.
Outside of work Dinko enjoys travel, stand up comedy, playing music and learning foreign languages with numerous unsuccessful attempts to loose his strong Croatian accent.
Bogdan Banciu
Director (Romania)
Bogdan is highly skilled and knowledgeable, bringing forth expertise and experience overseeing large scale software systems development. Adept in providing effective management that results in high-impact software products. Bogdan is a leader in the disruptive technology/services sector, by building collaborative products to help customers to scale their businesses and by designing and building complex systems tailored for their needs. Outside of work he enjoys spending time with his girlfriend and outdoor activities with friends.

Bohdan Benetskyi
Mobile Specialist

Bohdan is our Microsoft MVP Xamarin Software Developer from Rzeszow, he is very active in the Xamarin community and a co-organizer of Xamarin Local Events. Engaged in writing a blog at Medium and development of cross-platform NuGet package for an easy and convenient way to paint different complexity gradients in SkiaSharp for the Xamarin platform. He enjoys good beer and various discussions about writing programs and their architecture.
Current opportunities
If you're hardworking, ambitious and talented we would love to talk to you. We're always searching for impressive individuals to join our teams in the UK, Poland and Romania. Please get in touch.
Choose the right technology
Microsec invests in its people to ensure they are competent and able to deliver you high quality code, across a list of programming languages and systems. We're skilled across multiple technologies and platforms and have the certifications to prove it.
Microsec is a Xamarin Premier Consulting Partner. Our years of experience working on the Xamarin platform mean we're able to build amazing applications for any mobile device, regardless of operating system.
Whether your project is new build or legacy, we very likely have the expertise available to advise you and meet your development resource needs.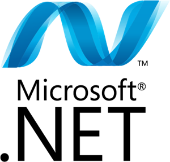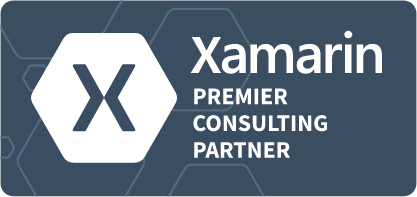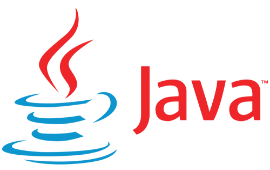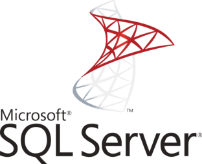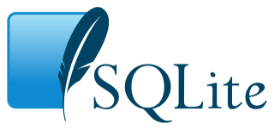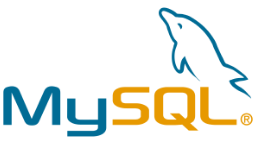 Security

At Microsec we take security very seriously when we develop bespoke software and applications. We use secure coding practices outlined by OWASP a technology agnostic set of security coding practices that are integrated into the development lifecycle.
Being secure is a primary design consideration across all of our development projects. We work with accredited cyber security partners that are CHECK and CREST certified helping you to manage cyber security threats and keeping your data secure.


Positioned for success
With our UK headquarters in Havant on the South coast, we are an ideal location for our top talent development and management teams. Situated close to local airports and transport links, our management expertise, development and design teams are on tap to both our UK and global client base.
When working with our clients we will travel to your premises or convenient venue, whether that's for discovery workshops, on-going development, or playbacks of work in progress. And for those customers who choose to have an embedded team of specialists, we will be right there with you.
A powerful business alliance
Microsec is part of a wider creative development group, with common ownership and management, combining their experience and skills to benefit our client base. The group are proud to offer a complete digital offering with the time-proven ability to tackle the most complex projects.
Microsec
Microsec has been building software for clients since 1979 and was one of the first software development companies in the UK. They were also one of the first companies in the UK to be awarded BS EN ISO 9001.

Nexio
Nexio Management is a Polish based IT consulting company with over 15 years of experience and almost 500 IT specialists, covering wide array of technologies and platforms. From the very start of our activity, we believe that trust is that the greatest asset we can achieve from our clients and partners. With that in mind, we give our best effort to become a solid partner to our clients, understanding their needs, transferring them into actionable solutions in a fast and effective way, and using the latest available technology.
Modern technology is our passion. Nexio Management is an Information Technology provider specializing in providing systems based on tools and platforms available on the market, as well as designing our own customized solutions.
Nexio are a development house based in Warsaw. They have experience in BSS solutions (CRM, Billing) implementation, data integration and migration and tailor-made solutions. Their 500+ strong team gives us the capability to build a team around our clients with the relevant skills and expertise.
Nexio Romania

Nexio Management Romania, our highly talented Romanian development team are strategically positioned in Sibiu. Established to service our expanding European client base.
Elixel
Elixel are a multi award winning digital solutions partner that believes in the power of collaboration to solve problems.
We work with clients to drive innovation and positive change by designing solutions that improve business results. Our digital skills and experience transform these ideas into tangible tools that make a difference for you and your business.
Our offices are based in Plymouth and Havant where we work with businesses from all across the UK.
Start your project conversation
Application and mobile development should be a lot easier. We can help.
Let's talk about your project